The new president of France Emmanuel macron and the President Donald Trump fought a great battle during the handling in Brussels.
As western news media reports, Macron arranged for media to note his "surprisingly firm grip" during the meeting with Donald Trump.
The two leaders first met on 25 May in Brussels.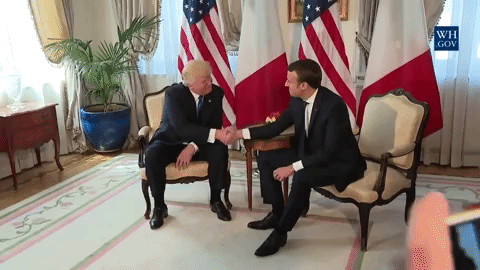 Trump is known for when he greets with a handshake he tries to show his dominance, and several world leaders and politicians were "victims" of his firm hand. However, Macron showed his youthful vigor.
Philip Rucker, Washington Post reporter tweeted that if relations are defined by handling the relationship between Trump and Macron will be fierce.
French president in the past was criticizing Trump and his policies.
For reminding, here are some of the Trumps most awkward handshakes.